What should you look for in a good Shopping Cart System?
When you are setting up an e-commerce arm to your business or even just a stand alone e-commerce store, you need to consider what kind of shopping cart system you will need. Although this might not be as important a decision as selecting your physical, bricks and mortar shop, it's still a pretty important decision.
After all, all your e-business or online sales will go through it. So what makes a good shopping cart system?
What is a Shopping Cart System?
Most people are familiar with a shopping cart system these days, but let's just give a quick definition. A shopping cart system is a piece of software that creates a virtual shopping experience online.
The name gives it away.
It lets people select items and put them in a virtual shopping cart. When they have done their shopping, it checks out the goods, creates a tracking code, handles the shipping and retains their information for any future business.
What to look for in a System
Firstly, you want the system to look good. This makes the shopping experience for the customer more rewarding and enjoyable. It also gives your site that look of professionalism that can convey authority and reliability to your customer.
You also want it to be consistent so that they can intuitively pick up how to interact with the website.
For instance, many customers are lost in the checking out process because they don't know what to do next or what is happening. Look for a system that makes it easy for your customers to use it.
Along with being user friendly, you also want it to be operator friendly. In other words, it should be easy for you to use and have plenty of functionality so that you can create a rewarding shopping experience.
So make sure that it is easy to for non technical people to add new items to the shop, set up reporting systems and integrate the various modules together in a seamless fashion.
So every system will have a shopping module. It should also come with a check out module which processes credit cards and lets the customer pay for their items. It should also have a shipping module to calculate shipping cost accurately.
Other things to think about are a blog module. This can give your e-commerce store a bit more personality. A blog typically educates people on the products you sell or takes people behind the scenes so that they develop an understanding of your business and builds trust and ultimately, loyalty.
A CRM (Customer Relationship Management) module is another consideration. This lets you retain information about previous customers so that you can send them follow up offers and generally develop a better relationship with them.
This ties in with, what you might describe as a marketing module. This lets you set up a newsletter so that you can communicate with past customers or anyone that decides to sign up for the newsletter.
It also lets you set up discounts, sales and coupons which improve the shopping experience and make your store more appealing to casual shoppers.
A good shopping cart system allows for the deployment of custom reporting programs in tune with your needs so that you can gain additional market intelligence to make informed decisions.
Make sure that the Shopping Cart has the ability to grow with your business,
More information about spIT Shopping cart can be found at: https://www.spit.com.au/services/shopping-cart.php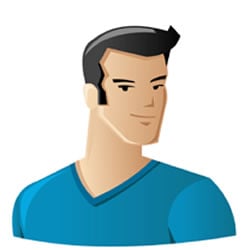 Posted By Michael
For those of you who choose spIT as your development partner you will be in expert hands as Michael will act as your Project Leader and support you through the development process, answer any questions and work with the rest of the spIT team to ensure you receive the best result and gain access to his wealth of knowledge in the e-commerce space.
Updated : 17th May 2020 | Words : 578 | Views : 8899