Is it worth having a booking system with live availability?
In a word, yes it is worth having a live availability booking system on your website. Successful websites make the booking experience as easy and enjoyable for their visitors as possible; and live availability improves the booking experience without a doubt.
What is live availability?
Live availability is simply providing up to date information on things that have to be booked. This could be availability of hotel rooms, air tickets or even trips to theme parks or other activities. The information can be placed on any page on a website so that the options offered are relevant to the content on the page.
Services in the tourist industry, such as accommodation, transport and tour operators must be capable of displaying current availability, industries such as driving schools can also benefit greatly.
If a visitor was thinking about taking a weekend break to Byron Bay and they can see what accommodation was available and for what cost, they will be more likely to go ahead with the transaction.
If they want to book a flight for their get away, they want to see the best selection of flights available.
Live availability gives customers up to date information so that they can make a buying decision. In other words, it helps convert a mere visitor to your website into a customer. And that's the bottom line in online business; or any business for that matter.
Other things to consider with Live Availability
Live Availability is almost an industry standard in the travel industry, be it online or offline. People want information to make a decision. If they can't get that information on your website, they will probably go to one that does provide it.
You save admin time as customers are now able to gain the information they need to process their own bookings rather than calling to check availability, plus they can also book after hours.
If you want to stay ahead, or even keep pace with your competitors, you need the added value of live availability, the days of a simple booking request form are long gone. A quality booking system with live availability gives your website and business the credibility it needs in a competitive industry.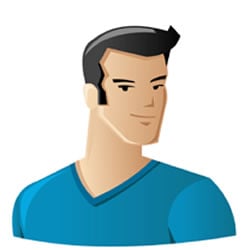 Posted By Michael
For those of you who choose spIT as your development partner you will be in expert hands as Michael will act as your Project Leader and support you through the development process, answer any questions and work with the rest of the spIT team to ensure you receive the best result and gain access to his wealth of knowledge in the e-commerce space.
Updated : 16th May 2020 | Words : 369 | Views : 8951