A responsive website essentially responds to the size of the screen that it is displayed on and alters the layout and/or content for the best user experience.
With browsing on phones and tablets rapidly increasing with popularity and their smaller screen sizes and processing power it is more and more important to cater to this growing market.
Responsive Web Design
Responsive Web Design makes your website display beautifully on mobile devices such as iPhones, and Blackberry's, on Tablets such as iPads, on laptops with various resolutions and desktops with a variety of different resolution monitors such as widescreens, on modern Smart TV's and any other device capable of browsing the net.
In days gone by web designers have created different versions of their website to display on mobile devices and desktops. Often this can be identified with mobile versions having a URL like https://m.mywebsite.com
The issue with this limited solution is that there are so many mobiles to cater for with different resolutions to cater for and a new ones released over time, so that no one version is ever enough. Plus one loses things like inbound links and from an, all important, SEO point of view it is not particularly perfect. Situations have arisen where it is necessary to update multiple sites (the mobile version and desktop version) and mobile sites have not had all of the major content available to visitors.
The current "best practice" solution to this increase in devices and browsing resolutions is to upgrade to a responsive website. A responsive website is a cleverly created website that automatically responds to the device being used and displays accordingly. There are many advantages. The fact that your website looks great on all devices such as smartphones, tablets, laptops and desktops is the obvious one.
Another is the reduction of bounce rate (people arriving at your site and leaving immediately) meaning less likelihood that your site will slide down the rankings in search engines such as Google.
Having a mobile friendly responsive design is a competitive advantage for those who adopts. This will change as more and more sites make the transformation but at least at the moment you can be at the forefront of technology and the power is with those who act quickly.
A Responsive website is quicker to update than if you have a mobile site and desktop site as in that old way you would you have to update two versions; with a responsive site you only have to update one site and know it looks great on all devices.
Typically Responsive websites load faster than traditional sites, this is because they are leaner and meaner plus benefit from less coding with the majority of code within CSS styesheets that are easily cached for faster browsing times. Responsive sites can also be configured to load less images on mobile devices making those versions quicker again. And one thing that cannot be ignored is the fact that search engines such as Bing and Google suggest Responsive Sites are best practice.
Read more about spIT's Mobile Friendly Responsive Designs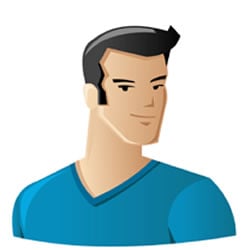 Posted By Michael
For those of you who choose spIT as your development partner you will be in expert hands as Michael will act as your Project Leader and support you through the development process, answer any questions and work with the rest of the spIT team to ensure you receive the best result and gain access to his wealth of knowledge in the e-commerce space.
Updated : 16th May 2020 | Words : 507 | Views : 8406 | Comments : 1
1 Comment
1)
It sounds like a responsive website is the way to go. I checked my Google Analytics and 49% of people seem to be using some sort of device, mostly smart phones but still a lot of tablets; iPhones were the most popular. I never knew what bounce rate meant until I read this and just seen that my bounce rate was higher for iPhones than tablets and assume this is because my site is harder to navigate on a smaller screen.
Posted By john on Thursday 5th September 2013 @ 21:19:41