It doesn't matter what statistics you want to quote, it's pretty obvious that there are a lot of people that use mobile phones to access the Internet. And this number will only increase as smart phones, like the Apple iPhone, let you do far more than simply make calls. In fact, it's safe to say that more people learn, share, shop and communicate with their mobile phones than ever before.
And this trend will only go up in the coming years. In fact, you can read statistics that claim that as much as 30% of all local searches (people searching the internet for a product or service in their nearby vicinity) are currently being performed by mobile phones.
So the answer to the question about your business needing a mobile friendly site is a categorical yes. You need it now and it will be a necessity going forward.
But what exactly is a mobile site?
If you currently have a standard website, it is probably built to look right for a computer monitor. A computer monitor is much larger than a mobile phone screen size so the dimensions of the website have to be changed for a mobile phone.
The design of the mobile site also has to consider what is the most important information a person will want when accessing your site via a mobile phone.
For instance, if a person is looking for a restaurant they probably want to know the location and a number to call. They may even want it easier to call by having a click to call function on the mobile site.
If the person is looking for an electrician or plumber to fix an urgent problem, they also want to know if the person is local and access to their contact details.
They don't want to see videos on how to make a pepperoni pizza or fix a toilet ballcock. So presenting the most pertinent information has to be considered and this is a slight departure from a traditional website, which might try to show off as much as it can to present your business in a favourable light.
With this in mind, the amount of data that has to be transmitted needs to be less so that the website can load onto a mobile phone in a reasonable amount of time. This means using optimized coding and graphics.
The coding also needs to be able to detect what device is asking to access the website. If it is a standard computer monitor then that's fine, but it could be a device like a mobile phone, an e-reader like a kindle or an iPad. All these devices have different screen sizes so the coding needs to detect this and present the right sizing and functionality.
Summary
So as more people use mobile devices like phones and tablets, there is more need for your website to look right with this growing range of devices. After all, if a person is presented with a website that looks over sized and they can't find any of the information they need, they may decide to look for another website that gives them what the want and if that is your website you are the one that benefits.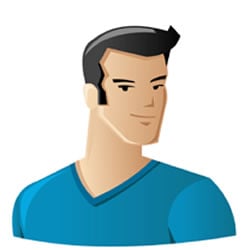 Posted By Michael
For those of you who choose spIT as your development partner you will be in expert hands as Michael will act as your Project Leader and support you through the development process, answer any questions and work with the rest of the spIT team to ensure you receive the best result and gain access to his wealth of knowledge in the e-commerce space.
Updated : 16th May 2020 | Words : 539 | Views : 7501 | Comments : 1
2 Comments
1)
Mobile Friendly websites are essential nowadays. It is expected that in 2014 browsing on devices such as tablets and smartphones will exceed the number of people browsing on desktops. Responsive websites seem to be the most popular approach nowadays.
Posted By John on Tuesday 30th July 2013 @ 23:26:34
1)
Thanks John. Yes you are correct Responsive websites appear to be the most popular solution for mobile friendly websites. Some say 2013 is the year of the Responsive website, and with the uptake of smartphone and tablet usage for browsing the Internet growing each day it seems this is true.
Posted By mick on Tuesday 30th July 2013 @ 23:26:34