Things to consider when choosing a Web Designer
If you are creating a personal or business website and plan to use a web designer there are a few things to consider. After all, you don't want to spend a lot of money only to end up with something that is not fit for purpose or the process stressful. The task of selecting a web designer can be even more difficult if this is your first website or you have been left feeling disappointed previously. So, let's walk through some things you should keep in mind when choosing a web designer from someone who has been in the industry for over 20 years and been involved across all aspects of web design on hundreds of sites big and small.
Remember it is not just about the look of a website
Sure, you want a website that looks good. It should have high quality graphics that make it look visually appealing. It should also have a modern looking design so that the site does not look like it was created in the last millennium. However, the website must be more than just stylish. There must be some substance to the website and successful ones typically come from collaboration of ideas and by working with people with a broad range of skills.
For instance, a website with a high energy intro video may look great to you, but do your customers necessarily want to see it or would they prefer to get directly to the information they were actually searching for? I have seen many websites that have a wonderful landing page, but they are either not ranking, slow to load or have a high bounce rate (people arriving and then leaving immediately). First impressions really matter and so does making it easy for visitors to locate the information they are looking for. So, lesson number one is to work with a web designer who will let you know if what you request may not be the best solution and then work towards what is.
Functionality, user-friendliness and the ability to add new features and customise and scale as you grow all need to be considered, but of course none of these matter if you don't get the visitors. Building a site that ranks well in search engines is critically important. Most visitors to your website will likely come from sources like Google, Yahoo or Bing so make sure you check what experience you web designer has in this area.
A team tends to be more effective than an individual
At this point we know that a good web designer must have an eye for style but they must also be well aware of the importance of getting a website to rank well in the search engines and be nice to use by yourself and the customer. This means your chosen designer should create website pages that are quick to load, rich in content and constructed in a manner that is both visually appealing to human visitors and relevant search engines. Things like creating light code that loads super-fast and utilising high-end server technology can really help with rankings and conversions.
If you are thinking about hiring a web designer and all these ideas are foreign to him or her then perhaps you need to look elsewhere. Ask the designer how a site created by them will rank or whether the site is Search Engine Optimised. Some designers are good with the aesthetic of design but not so good when it comes to functionality or visibility in search engine results. You want someone that can deliver on both look and functionality.
Often for the best results utilising the services of a web design firm which has broad spectrum knowledge across design, functionality, user experience (UX), server configuration, cyber security, programming, and marketing tend to provide the best outcome. Sites created by a sole individual are restricted to that one person's experience. Design teams are likely to have worked on wide range of projects and the breadth of experience means they tend to know what works and what does not, saving you time and money.
What do their existing customers say
On a more practical note, when picking a web designer, ask to see previous work and ideally something that might be similar to what you want. This will give you a good idea if the designer will be able to do the job. You may also want to ask for testimonials from current clients and the corresponding example sites. Make sure you view testimonials from clients who had a similar project to you, there is not much point relying on a testimonial for a logo design when it is a full-blown bespoke e-commerce solution that you are looking for!
Another practical consideration is how easy the designer is to deal with. Are they approachable? Are you able to contact them easily? Do they reply to emails quickly and are they contactable by phone when required? It is often a mistake to outsource a web design project to someone that you have only ever dealt with via email. A quick phone conversation can really help gain a true idea of the professionalism, knowledge and capability of your potential web designer.
Look for experience and real value
Importantly, don't use cost as your only measure of suitability. The cheapest solution is rarely the best solution. One should be looking for value which tends to be from those with the most experience in providing what you want to achieve. Working with someone that has the skills to deliver now and into the future and been around for a number of years and truly invested in what they do whilst being easy to work with but also prepared to explain if they can show you a better way, rather than just doing as ones told, can truly pay dividends. This sort of service may cost a bit extra you are gaining the benefit of their many years of experience which brings better results. Of course, you may need to wait a bit longer for them to commence work, but good people are in demand.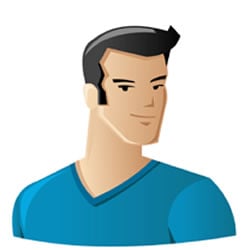 Posted By Michael
For those of you who choose spIT as your development partner you will be in expert hands as Michael will act as your Project Leader and support you through the development process, answer any questions and work with the rest of the spIT team to ensure you receive the best result and gain access to his wealth of knowledge in the e-commerce space.
Updated : 18th May 2020 | Words : 1005 | Views : 6784