Using Social Media To Benefit Your Business
Social media is becoming an increasingly important part of doing business these days. A few years ago, you may not have heard of Facebook or Twitter but now you could argue that you would be crazy not to be using them to benefit your business. Here are a few considerations when it comes to using social media.
What is Social Media?
The term social media is a catch all term for websites and online services that let people communicate to each other.
The big fish of the social media world is Facebook of course. They recently went past the billionth sign up mark a few months ago, meaning that a huge amount of people use the service or logon to the website everyday.
Twitter is another social media service which lets people communicate with others in short text like messages.
Other examples of social media are review sites like Foursquare and Yelp. These are primarily for restaurants but there are other websites for all sorts of trades and professions. These sites are basically user generated content, in other words people write reviews of the goods and services they have experienced.
In the case of a restaurant, they would comment on the quality of the food, the service, the cost and the overall experience. As you can well imagine, poor reviews can severely impact a business.
How Can You Use Social Media To Get More Business?
The first thing you have to do is get a presence on many of the popular platforms like Facebook and Twitter. In the case of something like Facebook, the main reason is that it is so popular. It is effectively another marketing channel for your business.
If you have watched any advertisements on TV recently you will know that big and small companies are embracing this idea and proudly displaying the logos of popular Social Media sites together with their unique address. The concept with Facebook is that it has a viral nature to it. If a person likes your Facebook page, his/her friends will be exposed to the page too. So it is very easy to get your product or service in front of many people in a short space of time.
Businesses will incentivise their Facebook page. They may give a free meal coupon to anyone that likes their page. Once this happens their page will be seen by the friends of that person, who could also like the page, spreading the viral exposure of a service.
You also want to think about having a Twitter account. Again, you can offer incentives or special one time only discounts on your Twitter account. This will get people interested in your business. When you have thousands of followers, it becomes another mass marketing channel for your business. It can attract people to your physical store or to use your e-commerce component if you have one.
As far as review sites go. In many cases you need to set up all the details of your business, like the services you offer, address, phone number and any other details. After that you want to monitor reviews people get. For instance, if someone leaves a bad review or says bad things about your business, you can reply to the review. You can offer to fix the issue with them. This could even cause them to reverse their opinion and retract the review or write a better one.
Also, getting this kind of feedback from your customers can actually help improve your business. It tells you what you are doing wrong and what you are doing right.
In summary, social media can help your business in three ways. It is an additional marketing channel for your business. It lets you get closer to the people that are using your goods or services. And it gives you feedback on how to make your business better.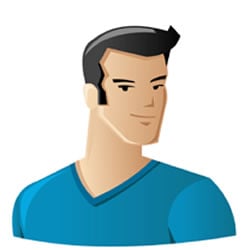 Posted By Michael
For those of you who choose spIT as your development partner you will be in expert hands as Michael will act as your Project Leader and support you through the development process, answer any questions and work with the rest of the spIT team to ensure you receive the best result and gain access to his wealth of knowledge in the e-commerce space.
Updated : 16th May 2020 | Words : 648 | Views : 3265