Every business should know it is becoming increasingly important to have your business on social media, the biggest one being Facebook.
But how do you get it right?
Here are some of the top seven mistakes businesses make and what solutions there are:
Too many posts
While it's great to be active on Facebook, be careful not to go overboard with posts. Your fans have liked you because they have a genuine interest in your business, don't lose them by constantly trying to sell them something, they will see right through it.
No posts
Another mistake would be never posting. Facebook is a bigger commitment than most businesses initially realise and you do have to keep your page current, depending on your business try make a post once a day or a few times a week and keep it consistent.
The solution to the first two problems is to be organised with your Facebook page set aside an hour at the start of the week to set up scheduled Facebook posts for the week. (You can schedule posts by clicking the clock symbol in the update status box) This also works well if you are going away or on holiday.
Buying Likes
Many businesses think it is important to have as many likes as possible and sometimes gain likes by offering an instant prize or running a competition. Initially this is great for the customer but once they realise competitions or freebies are inconsistent they will lose interest. You should focus on the page interaction as well as likes which can all be seen in your page insights.
Inconsistent brand values
Your brand values encompass a range of things from your logo to customer service; you need to make sure your Facebook page also sticks to your brand values. It needs to have the same look and feel of your website and you need to have a consistent voice. A common mistake businesses make is trying to be more conversational or cooler over Facebook to reach the younger generation but if your target market is an older demographic it will not work. Stick to your target market.
Ignoring your customers
Facebook allows customers or potential customers to provide feedback on your business whether it's good or bad. From time to time you may get a negative comment. It is always best to address comments and never ignore or delete them. Ignoring or deleting will infuriate the customer more. Customers appreciate that not everything always runs perfectly and a polite response will ease their mind as well as other customers who see the comment on your page. Try keep every customer don't lose them over Facebook.
Not being committed
A lot of businesses set up a Facebook account, design a profile picture and cover photo and then leave it for months or even years. Facebook is a giant commitment; you need to keep your timeline exciting and current. Change your cover photo when you can such as promoting an exclusive offer or event.
Depending on Facebook
You cannot depend on Facebook alone for sales you need to have other measures in place to make sure that customers are looked after from the start to the end of a transaction. Use Facebook as a tool to drive people to your website, blog or shop. Imagine if Facebook crashed tomorrow, there goes all your customers so try getting them to opt-in to newsletters or set up an account with you as well as being a Facebook fan.
Need Help setting up a Facebook Account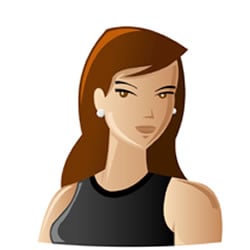 Posted By Chantelle
Chantelle
Updated : 16th May 2020 | Words : 585 | Views : 6378