Every business should have one, logos are how your company is recognised and the first thing potential customers or clients see when they visit your website, store or social media pages.
A one-of-a-kind and interesting logo is one of the core ways people remember your business, If you are new to the business world one of the first things you should do is have a logo designed by a professional graphic designer.
If done right, a logo can indicate, with just one image or word what your company is all about. Good examples of logos can be seen with Amazon, McDonalds, FedEx and Cadbury. The fact that they are all known worldwide and very successful doesn't come down solely to their logo but all their logos symbolise something for their company for instance if you look at Amazons logo it smiles as it points from A – Z representing customer service and everything you need to buy online is available from one website.
Sometimes logos can go wrong, did you know that South Australia spent 1.3 million dollars on their logo just to get criticised from the South Australian public! So, it is important to get a whole range of opinions and options before going ahead!
spIT can create high quality custom logos, created to your requirements. Logos are designed to immediately capture your clients' attention. Logo development at spIT benefits from the combination of high end graphic artists and Marketing professionals. Logos are supplied in a range of industry standard digital formats.
With the constant changes in technology it is easy for your logo to become outdated, if you already have a business and a logo take a look at your current logo. Ask yourself what it says about your company. Does it look professional? Is it impressive? Is it suitable for your business? If you are uncertain about any of these, a redesign might be in order. If you spend the time and money on an impeccably well designed logo you will reap the benefits for years to come!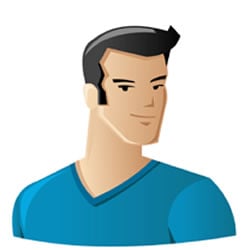 Posted By Michael
For those of you who choose spIT as your development partner you will be in expert hands as Michael will act as your Project Leader and support you through the development process, answer any questions and work with the rest of the spIT team to ensure you receive the best result and gain access to his wealth of knowledge in the e-commerce space.
Updated : 16th May 2020 | Words : 340 | Views : 4365