Getting the most out of E-Newsletters
If you have an online presence, be it a simple blog talking about your products and services or a full blown e-commerce site, you need to be developing a list of people interested in those products or services.
Think of it like a real world or physical shop. If you see people browsing your products or looking in the shop window, wouldn't it be great if you could get their details and then further the relationship with them at a later date? Better still, if someone actually bought something from your shop, wouldn't it be great to have their details so that you could develop the relationship with them too?
Of course it would!
It would give you a chance to convert browsers to buyers and buyers to repeat buyers. In fact, once someone has bought from you once, there is even less barrier to resistance when it comes to buying from you again, so these kinds of "lead" can be extremely valuable.
And this is where an e-newsletter comes into the picture.
An e-newsletter helps you keep in regular contact with people that may be interested in your goods and services. An e-newsletter helps you build trust with potential prospects.
What to put In an E-Newsletter
The first consideration when developing an e-newsletter strategy is getting potential prospects on board. This is sometimes referred to as an "ethical bribe" in some niches on the internet. It is a gift of some sort that encourages a person to sign up for your newsletter.
It could be a special discount on their first purchase in your store, it could be a buying guide which helps them select the best product for their needs or anything really that would attract someone to fill in their name and email address.
So you have to think about something that would attract people to your newsletter. In the past, most e-commerce stores would simply say sign up for the latest discounts and news on our products. As the e-commerce space gets more competitive, giving potential customer more of an incentive to join up will become more important.
Once you have someone on board, it really depends on the products and services you are offering. If you have an e-commerce store selling a popular item or items, you need to think what are people really interested in.
If they already know plenty about the product, they may simply be interested in the latest goods and any discounts or specials that are currently available. In this case your e-newsletter is more like a brochure.
If the product is not so well known or your "product" is more of a service, you want to send out informative newsletters that educate your potential customers.
The purpose of the education is, firstly, to inform your audience but moreover to demonstrate that you know what you are talking about. This will demonstrate that you are an authority in the field and this will get people to trust you.
Another thing to consider with the newsletter is to keep in touch on a regular basis. Send out a piece of communication with your audience once a week or at least once a month. As the saying goes, out of sight or out mind. As far as e-newsletters go, you want to stay very much in the mind of your audience.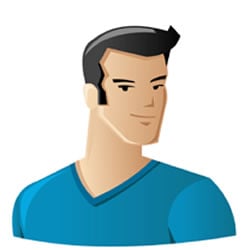 Posted By Michael
For those of you who choose spIT as your development partner you will be in expert hands as Michael will act as your Project Leader and support you through the development process, answer any questions and work with the rest of the spIT team to ensure you receive the best result and gain access to his wealth of knowledge in the e-commerce space.
Updated : 16th May 2020 | Words : 562 | Views : 5257